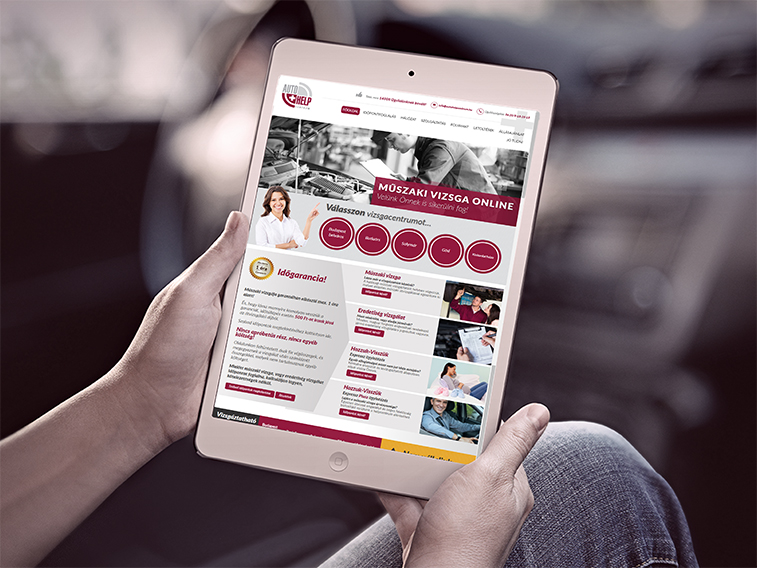 Portfolio
Auto Help Centrum
Auto-Help Centrum is a prestigious company that specializes in vehicle inspection services in Budapest and the surrounding cities. They became very popular amongst the car owners, due to their special services, like taking and bringing back the car after the inspections. As a result of our work together, our company was able to help them give even better customer service to their clients, because we developed a unique sign in interface and an online appointment booking system.
Online marketing
The owners of Auto-Help Centrum trusted us with the handling of the all corporate social media profiles and the managing of their Google Adwords campaigns.
Software development
We created a special online appointment booking system based on the needs of Auto-Help Centrum. This new software ensures an easier booking for the clients and also makes the administrative work for the company more transparent.