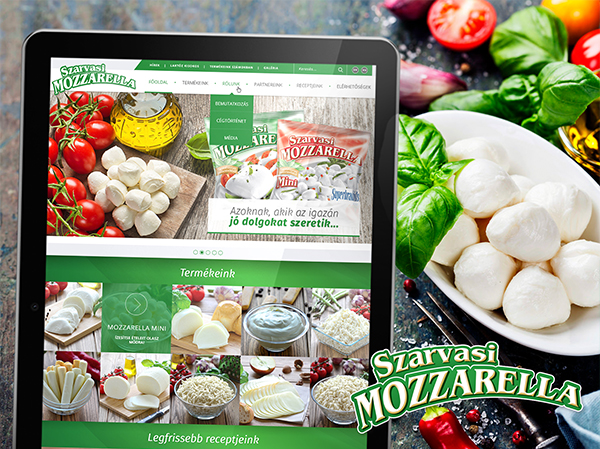 Portfolio
Szarvasi Mozzarella Ltd
Szarvasi Mozzarella is a well-known brand among the cheese lovers and the followers of the Italian cuisine. Over the past two decades, with persistent and constant hard work, they were able to introduce some of the most special cheeses to the Hungarian market. Szarvasi Mozzarella turned to our company for creating a more polished, modern and pulled together look for their brand. We started by redesigning their website, making it polyglot and responsive, we also created unique graphic designs, print designs and we took over the managing of their online presence.
Online marketing
Other than the constant management of the company website, our online marketing team is responsible for handling all social media sites of Szarvasi Mozzarella.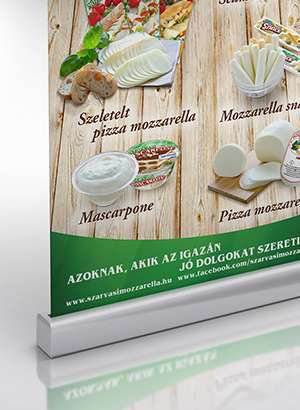 Print work
Szarvasi Mozzarella has requested us to make many of their graphic designs throughout the years. The product folder that helps the everyday work of the sales associates, many different designs for their banners and advertising gadgets, advertising creatives for the website and their social media platforms have all been done by our team.